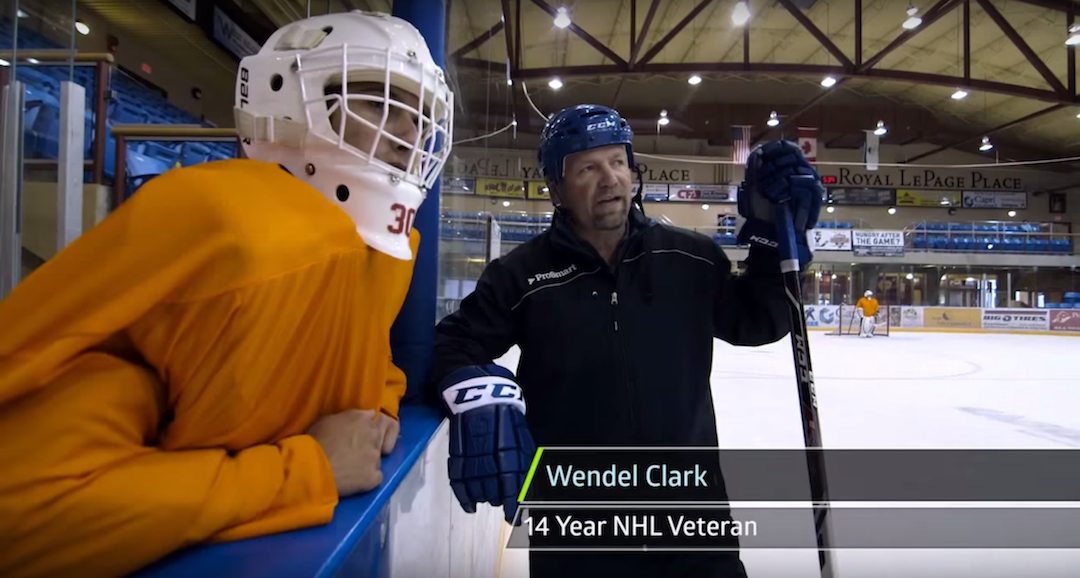 Our full practice plans and skill videos offer step-by-step instructions, making it easy for you to demonstrate the drills. 
If you're looking for hockey drills, tips, and week-by-week practice plans to help your minor hockey team improve their skills and have fun, it's time you tried ProSmart Sports' FREE interactive hockey coaching system. 
Our progressive system provides volunteer coaches with everything they need to know to teach the game properly. This includes drills and skills for power skating, puck handling, goaltending, team concepts and more.
A testimonial from a new Initiation level coach.
I'm extremely grateful to have ProSmart with me. In approximately 8 weeks, I have taught my kids how to get up, how to start skating, their hockey stance [and] how to push with their skates. I am showing them one-on-one passing with coach and one-on-one passing [with each other].
Most of all, at four years old, I find that the games are really, really helpful. [Whether] it be tag, giant, astroids or british bulldog, they are having fun! That is my main priority for my kids of four years old - to have fun while I show them a few skills. Thanks again for your time developing ProSmart for our kids.
Here are some quick videos on how to implement our new team management features for coaches.
Get access to every video - for free!
Using ProSmart

An easy step-by-step process to navigate from a Practice Plan to an Animated Drill to a Core Skill video on the ProSmart Hockey Coaching System.

Invite your Team 

Share the hockey skills, schedule team events, and enhance your team communication by inviting your team members to join your squad on the ProSmart Hockey Coaching System.

Create Team Events

Keep everyone on your squad more organized this season with team events that are integrated into your emails with a date, time, and destination location on Google maps. 

Group Messaging

Avoid lengthy email threads with ProSmart's team messaging. This will keep everyone on the same page with the most current communication streams.

Joining Multiple Teams

Most families have multiple children playing hockey on different teams, in different divisions. Join or create both teams so you can be served age-specific material for each child while also staying organization with separate events and messaging.

I Forgot my Password

Juggling dozens of passwords is never easy, here's how you can reset your ProSmart password without our help.